Mentoring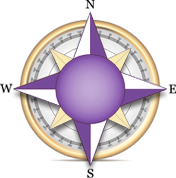 Are you experiencing an inner stirring of the soul—that place within that is yearning to be more fully understood and expressed in your daily life? While human beings have been experiencing this stirring since the dawn of time, now, more than ever, people are awakening to an awareness within themselves of their connection with the whole of life. With this awakening comes the realization that there is more to life than just existing, getting by or enduring, one day to the next, until we leave the planet. Life is the most amazing journey when we live with conscious intention, grounded in the awareness of our true nature. We are each here to "be" on purpose.
There really is no one else quite like you. You are a unique, one-of-a-kind being who was placed here at this particular time to share the unique gift of who you are. If you are reading this message you are, in all likelihood, feeling the itch and hearing the call; it beckons you to search for and find this gift and bring it to the world. Until you do, you will continue to experience that inner stirring of your higher self trying to get your attention.
What Type of People Use Dennis as a Mentor?
A number of Dennis' mentoring clients are aspiring writers, life coaches, and public speakers who desire to find and develop their authentic voice, sharpen their communication skills and build an effective platform to take their message to the world. Others are business professionals on a quest to find a deeper sense of inner peace in the midst of their hectic jobs, or individuals who are seeking support in deepening their overall sense of direction, purpose and meaning in their lives.
Personal Mentoring With Dennis Merritt Jones:
Mentoring with Dennis is not to be confused with counseling. Dennis accepts only a limited number of clients at a time in order to be totally committed to the journey of each person. The focus of mentoring is to deepen your understanding of your life's purpose—to explore the aspects of your true purpose and actualize that purpose in all areas of your daily life. You'll also learn the role that mindfulness plays in bringing your purpose into everything you say, think and do.
Mentoring entails one-on-one conversations with Dennis via telephone or Zoom, weekly. The work is personalized for each individual and consists of a combination of practices and disciplines such as reading, goal-setting, meditation, mindfulness practices, and deep self-inquiry. The goal is to incorporate the awareness of universal principles operating in every aspect of your life 24/7. In short, you'll begin to see yourself through new eyes—you will be led to redefine your self based on a deepened understanding of who you were born to be.
The Process:
Each mentoring session begins and ends with a sacred practice. If you have read any of Dennis' books or his MindfulPurpose eMessages, it will help you understand his approach to life. In them, you will see the role that practical and applied spirituality plays in living a life of meaning and purpose...and perhaps equally important, one of inner peace.
Mentoring Protocols:
Time Commitment - A minimum commitment of 3 months (1 hour per week) is required as it takes that long to develop new habits and perspectives. At the end of 3 months, assuming you do the work and honor your commitment to show up each week prepared, you will experience shifts in your perspective of life. At the completion of this time period, you can determine if working together would continue to be of benefit or you can move forward on your own based on the new skills you will have developed.
Payment - Payment is by credit card at the beginning of each month.
When - All mentoring sessions are scheduled for Wednesday or Saturday of each week at a time convenient to both parties.
Guarantees - Because the results of mentoring rely on the actions and, ultimately, the commitment and work done by the client, no guarantee or warranty is made regarding the results of the mentoring sessions.
Want to learn more? If you would like to schedule a free phone consultation to determine if Dennis' services are a fit and if a partnership between you and he would be beneficial, please e-mail info@DennisMerrittJones.com to schedule a consultation.
Note: Mentoring with Dennis is not related to any form of therapy nor should it be construed as such. For emotional counseling and related advice, please seek the support of a qualified therapist.
CLICK HERE
to see what some have said about mentoring with Dennis Merritt Jones.